Condensate ( drain ) pump Gobi II 3004045 by REFCO for air conditioners
Condensate pump Gobi II 3004045 for air conditioners with adjustable flow rate
REFCO pump
Wide range of flow settings for air conditioners from 6000 Btu (1.75kW) to 120,000 Btu (35kW). p>
Maximum head 40 m water column. p>
Due to its convenient access (under the indoor unit of the air conditioner), this pump is easy to install and maintain (cleaning the filter and the drainage reciver, adjusting the speed and accessing the USB port). p>
_RO 3004046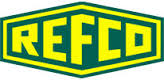 Technical information
| | |
| --- | --- |
| Maximum flow rate: | 42 l/Hr. (11 GPH) |
| Maximum suction: | 3 m (9.80 ft.) self priming |
| Maximum head: | 20 m (65.60 ft.) |
| Sound: | EMPA certifed less than 20dBA at 1 m running (19dBA at 1 m EN ISO 3744:2010) |
| Wireless access: | Remote wireless access with smartphone (optional feature) |
| Voltage: | 100 ~ 240 VAC 50/60 Hz auto sensing universal power input |
| Power: | 8 watts during maximum operation at 110v |
| Alarm relay: | 10 Amps NO/NC contacts with integrated replaceable 10A glass fuse 5 × 20 mm |
| Weight: | Gobi II: 1.0 kg (2.2 Lbs.), Combi: 0.9 kg (2.0 Lbs.) |
| Discharge star tube: | 6.0 mm I.D. (1/4") × 1 m (3.3 ft.) |
| Packaging: | 250 x 340 x 54 mm (9.9 x 13.4 x 2.1 inches) |
| Bulk pack: | 10 Pcs dimensions are 590 x 265 x 365 mm (23.2 x 10.4 x 14.4 inches) |
| Color: | Gobi II: RAL #9003 white, |
| Color: | Combi:RAL #7040 Grey and RAL #1023 Yellow |
| Protection: | Class II double insulation, Fully potted, IP-44 |
| Operation temp: | Ambient 3°C to 50°C (37.5°F to 122°F) / Water 5°C to 50°C (41°F to 122°F) |
| Compliance: | UL94-V0 material; ISO-14001 and 9001 |
Quiet mode:
Installer configurable pump performance using dip-switches to optimize
each individual installation for the best performance and sound parameters.
Diagnostic LED:
Patented two color long-life LED to ensure correct initial installation and to
assist in diagnostics on future service calls.
USB connection:
Patented access for wholesalers or installing contractors to review pump
history.
Digital sensor:
Unique digital water level sensor with no moving parts to get stuck or
clogged.
Universal application:
Widest application range for interior/exterior mount pumps in the market
from 6,000 Btu/H to 120,000 Btu/H (1.75kW to 35kW).
Integrated replaceable 10 A fuse:
Factory installed replaceable 5 × 20mm 10A glass fuse.
9 more reasons to choose REFCO
Optional Wireless
access:
Wireless connection with a smartphone to check and diagnose hard
to access pumps.
10 AMP alarm:
Patented integrated 10A replaceable fuse for NO or NC alarm
circuit protection.
Universal voltage:
Power input from 100 to 240 VAC
50/60 Hz for single part number
world wide applications.
Soft start:
This pump has over 40 speeds
and will always begin softly to
improve electrical efficiency and
to minimize customer noise complaints.
Wet start:
Patented dual slope condensate tray to prevent noisy dry pump operation and to trap damaging foreign debris away from pump filter.
Silent run:
Quietest condensate pumps on
the market with less than 20dBA
at 1m. Swiss National Laboratory
EMPA sound certified. (19dBA at
1m according to EN ISO3744)
Star tube:
Patented pulsation isolating
discharge tube to prevent contact
vibration noise.
Stop siphon:
Integrated connection device to
assist with challenging condensate drain line installations.
Check valve:
Built-in one way non-return valve
to prevent water backflow through
pump